Dana K. - Babysitting
0
37 years
6+ years of experience
4.00 - 6.00 €/hour
100% response rate to messages, 8 days average response time
Speaks

Slovak language, Czech language, English language, German language
List of locations where he/she works

Košice - okolie
Age of children

0 - 1 year; 1 - 3 years; 3 - 6 years; 6 - 10 years; 10 years and more
Maximum number of children

3
Tolerates pets

yes
Smoker

no
Provides social services under Act No. 448/2008

no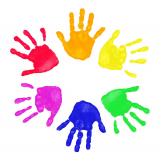 Experience description

Vážená rodina,

venujem sa súkromnému opatrovaní detí u Vás doma. V láskyplnom prostredí, ktoré Vaša ratolesť dobre pozná, s veľkou zodpovedností, láskou a rozvíjaním potenciálu Vášho dieťaťa. Prvé skúsenosti s opaterou detí som získala ako au – pair v zahraničí, to znamená, že viem poskytnúť aj opateru v anglickom jazyku a ovládam aj nemecký jazyk. Teraz so už mamou dvoch krásnych detí, ktoré my dali tie najväčšie skúsenosti. "Deti sú môj život" – to je moje poslanie, radosť, vášeň a zábava v jednom.
Mám za sebou viac ako päťročnú pracovnú skúsenosť ako vychovávateľka detí. Získala som tak bohaté skúsenosti s výchovou a starostlivosťou o deti predprimárneho veku. Ľudia oceňujú najmä moje komunikačné schopnosti, láskavosť k deťom, kreatívne nápady, pohotové a rýchle reakcie.
Absolvovala som kurz opatrovania detí v rozsahu 226 hodín v zmysle zákona 448/2008 Z.z. o sociálnych službách a v súčasnosti diaľkove študujem posledný rok oboru učiteľstvo pre materské školy a vychovávateľstvo.
Za svoj profesijný život som sa naučila viesť a motivovať tím a pracovať na spoločnom raste. Rada čelím novým výzvam a snažím sa kreatívne rozvíjať a uskutočňovať svoje nápady. Myslím si, že som energická a empatická osoba, na ktorú sa môžu klienti a priatelia spoľahnúť. Verím, že moje skúsenosti a osobnostné charakteristiky zo mňa robia vhodnú opatrovateľku pre prácu s Vašimi deťmi vo Vašej domácnosti.

Ak som Vás zaujala, a mate pocit, že som vhodná opatrovateľka pre Vaše dieťa, prosím neváhajte ma kontaktovať a bližšie informácie Vám rada poskytnem na osobnom pohovore.

Teším sa na Vás Danka :).
Frequency of babysitting

regularly the whole day
regularly in mornings
occasionally or irregularly
work on shifts
Place of babysitting

in the place of the household residence seeking a helper
Provides the following services beside babysitting

cooking, baking
serving meals
putting children to bed
walks and playground supervision
help with homework
taking kids to freetime activities and trainings
driving the kids in a car
taking care of a frequently sick child
serving medicine
providing first aid
taking care of pets
cleaning the child's bedroom
cleaning the kitchen
grocery shopping
Can provide help with

alimentary allergy
frequent children's illnesses
Additional skills

singing
playing a musical instrument
art and crafts
sport and coaching
creative approach to children
Availability calendar

| | Mon | Tue | Wed | Thu | Fri | Sat | Sun |
| --- | --- | --- | --- | --- | --- | --- | --- |
| 6 - 10 | | | | | | | |
| 10 - 14 | | | | | | | |
| 14 - 18 | | | | | | | |
| 18 - 22 | | | | | | | |
| 22 - 6 | | | | | | | |