Simona B. - Babysitting
1
24 years
2 years of experience
3.00 - 10.00 €/hour
70% response rate to messages, 2 days average response time
Speaks

Slovak language, Czech language, English language, Spanish language
List of locations where he/she works

Bratislava, Košice, Czech republic, Austria
Age of children

0 - 1 year; 1 - 3 years; 3 - 6 years; 6 - 10 years; 10 years and more
Maximum number of children

2
Tolerates pets

yes
Smoker

no
Provides social services under Act No. 448/2008

no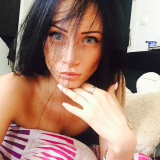 Average profile rating

1

Rating's comments from households:

Slečna neprišla na vopred dohodnutý termín, svoju neúčasť vopred neohlásila.
Experience description

Dobrý deň, mám bohaté skusenosti s opatrovaním detí, okrem toho, že som sa každý deň od narodenia môjho bračeka starala a strážila ho, mam taktiez skusenosti s opatrovanim babatiek, a dojčiat mojich priateľov, ktorí ma neskor odporučili svojim známym .
Milujem čas strávený s detičkami, baví ma to , detičky to cítia a preto si ma velmi rychlo oblúbia.
Pekný deň.

Referencie:
Zdena K. -slobodná mamička pomoc počas dňa aj v noci s malickou niekolko mesacnou dcerkou, vychadzky vonku, uspavanie, prebalovanie, krmenie, hranie .
Miroslav Tomaščik- pomoc v domacnosti Mirka a Zuzky ak si potrebovali niečo vybaviť, hneď som prišla k malému Damiankovi, vychádzky vonku, na ihrisko , hranie sa, kreslenie, uspavanie, krmenie.
Barbara Č.
Pomoc s predčasne narodenou Nelkou, kazdodenna pomoc s bábatkom t.j krmenie, prebalovanie, obliekanie, hranie, kupanie, cvičenie drzat hlavičku hore pri ležani na brušku .
Frequency of babysitting

regularly the whole day
regularly in mornings
regularly in the afternoons and evenings
occasionally or irregularly
work on shifts
Place of babysitting

in the place of the household residence seeking a helper
at helper's place (service provider's place)
Provides the following services beside babysitting

cooking, baking
serving meals
putting children to bed
walks and playground supervision
help with homework
taking kids to freetime activities and trainings
serving medicine
providing first aid
cleaning the child's bedroom
cleaning the kitchen
grocery shopping
Can provide help with

alimentary allergy
frequent children's illnesses
child hyperactivity
Additional skills

art and crafts
sport and coaching
creative approach to children
Availability calendar

| | Mon | Tue | Wed | Thu | Fri | Sat | Sun |
| --- | --- | --- | --- | --- | --- | --- | --- |
| 6 - 10 | | | | | | | |
| 10 - 14 | | | | | | | |
| 14 - 18 | | | | | | | |
| 18 - 22 | | | | | | | |
| 22 - 6 | | | | | | | |
Simona B. has also other profiles: