Petra S. - Housekeeping
0
PREMIUM
36 years
6+ years of experience
10.00 - 12.00 €/hour
75% response rate to messages, 10 days average response time
Speaks

English language
List of locations where he/she works

Bratislava 4 - Záhorská Bystrica, Bratislava 4 - Lamač, Bratislava 4 - Karlova Ves, Bratislava 4 - Dúbravka
Cleans the following premises

1-3 rooms apartment, 4plus room apartment, family house, cottage
Tolerates pets

yes
Smoker

no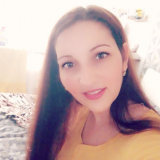 Experience description

Zacnem tym ze mam tri deticky . Velmi dobre sa staram o domacnost. Milujem cistotu a preciznost. Uz skoro 9okov sa staram o domacnost. Bavi ma to a robim to s laskou. Zvieratka milujem ale v domacnosti ich nemam kvoli cistote.

Mam prax 9rokov v domacnosti vo vlastnej. Teraz pracujem v jednej rodinke 2krat do tyzdna mam este 3 dni volna kludne sa ozvite.
Frequency of helping

daily
more times a week
twice a week
once a week
occasionally or irregularly
Provides the following services

usual cleaning
window cleaning
kitchen and kitchen utensils maintenance
washing the laundry
ironing
doing grocery shopping
doing large shopping
watering the plants in the house
pet care
yard work
complete cleaning
Additional skills

baking cakes
sowing
small repairs and home maintanence
Availability calendar

| | Mon | Tue | Wed | Thu | Fri | Sat | Sun |
| --- | --- | --- | --- | --- | --- | --- | --- |
| 6 - 10 | | | | | | | |
| 10 - 14 | | | | | | | |
| 14 - 18 | | | | | | | |
| 18 - 22 | | | | | | | |
| 22 - 6 | | | | | | | |
Petra S. has also other profiles: