Zuzana M. - Babysitting
0
49 years
6+ years of experience
7.00 - 15.00 €/hour
Waiting for the first message
Speaks

Slovak language, Czech language, German language
List of locations where he/she works

Bratislava, Bratislava 1 - Staré Mesto, Bratislava 2 - Ružinov, Bratislava 3 - Vajnory, Bratislava 3 - Nové Mesto, Bratislava 4 - Záhorská Bystrica, Bratislava 4 - Lamač, Bratislava 4 - Devínska Nová Ves, Show more
Age of children

0 - 1 year; 1 - 3 years; 3 - 6 years; 6 - 10 years; 10 years and more
Maximum number of children

1
Tolerates pets

yes
Smoker

no
Provides social services under Act No. 448/2008

no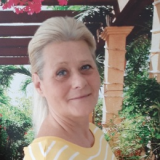 Experience description

Mám mnohoročné skúsenosti s opatrovaním aj vlastného dieťaťa od malého bábatka až do dospelosti. A v posledných rokoch aj v mojej rodine ako aj u mojich priateľov a známych. Viem sa plne o deti postarať, aj počas ich choroby, aj sa s nimi pohrať a viesť ich aj k roznym kreatívnym hrám, prípadne sa postarať a ísť s nimi aj na ihrisko, alebo inej výtvarnej činnosti. S detičkami si rozumiem a som k nim vnímavá empatická, čo zrovna potrebujú alebo ako sa cítia čo by radi robili. Skúsenosti mám teda dlhoročné aj s opatrovaním detí v roznom veku a aj s malými i s vačšími detičkami od 0 -2, 5, 7, 10- ... 15 rokov u mojich priateľov i v rodine, a plus aj skúsenosti s výchovou vlastného dieťata, dcérky. Je už dospelá. Taktiež si myslím, že by som zvládla veľmi dobre opatrovať deti i postarať sa o domácnosť a upratovenie, či žehlienie. Som zodpovedná a snažím sa aj s detičkami hrať a vychádzať si s nimi, som empatická, citlivá k tomu čo potrebujú,.. a viem ich viesť ku kreativite aj výtvarnému umeniu i v tomto malom veku ako aj k roznym hrám, a rozvoju ich osobnosti a som vnímavá k ich denným potrebám. Taktiež ich viem viesť k ich základným denným potrebám.
Domáce práce a upratovanie v rodinnom dome i to varenie a prípravu jedla pre deti i dospelých zvládam taktiež veľmi dobre, mám dlhoročné skúsenosti a viem aj žehliť aj sa postarať o zvieratká. Máme ich tiež doma.
UMELECKÉ A VÝTVARNÉ UMENIE:
sama si tvorím v čase voľna výtvarné umenie ARTE-TERAPIU - ide o kreslené obrazy sú to energetické a harmonizačné obrazy.
DOMACNOSŤ A UPRATOVANIE :
+ Skúsenosti mám dlhoročné vyše 30 ročné vo vlastnej domácnosti so všetkými druhmi domácich pracovných činností včetne žehlenia, prania, vysávania, umývania podláh, vysávanie, čistenie od prachu,okien, leštenie, varenie, pečenie..atd..umývanie okien.
Prajem pekný deň.
Ďakujem vám a zostávam so srdečným pozdravom ZuzanaM.
Frequency of babysitting

regularly the whole day
regularly in mornings
regularly in the afternoons and evenings
occasionally or irregularly
work on shifts
Place of babysitting

in the place of the household residence seeking a helper
Provides the following services beside babysitting

cooking, baking
serving meals
putting children to bed
walks and playground supervision
help with homework
taking kids to freetime activities and trainings
taking care of a frequently sick child
serving medicine
providing first aid
taking care of pets
cleaning the child's bedroom
cleaning the kitchen
grocery shopping
Can provide help with

asthma
alimentary allergy
frequent children's illnesses
atopic eczema
child hyperactivity
Additional skills

singing
art and crafts
sport and coaching
creative approach to children
Availability calendar

| | Mon | Tue | Wed | Thu | Fri | Sat | Sun |
| --- | --- | --- | --- | --- | --- | --- | --- |
| 6 - 10 | | | | | | | |
| 10 - 14 | | | | | | | |
| 14 - 18 | | | | | | | |
| 18 - 22 | | | | | | | |
| 22 - 6 | | | | | | | |
Zuzana M. has also other profiles: