Jane C. - Housekeeping
0
26 years
2 years of experience
8.00 - 10.00 €/hour
67% response rate to messages, 3 hrs average response time
Speaks

English language
List of locations where he/she works

Bratislava
Cleans the following premises

1-3 rooms apartment, 4plus room apartment, family house, cottage, office premises, common residential premises, garden, outside premises, social, health, educational premises, sports, recreational, fun premises, industrial premises, other
Tolerates pets

yes
Smoker

no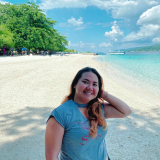 Experience description

I am from Philippines so I only speak english, fluency in Slovak is not very good yet. I have been doing part time jobs here in Bratislava when it comes to cleaning.
I am mostly free on a weekend but we can work out the weekdays and see if I can be available, otherwise I can pass to somebody I know who also does the same job.
Frequency of helping

twice a week
occasionally or irregularly
Provides the following services

usual cleaning
ironing
doing grocery shopping
watering the plants in the house
pet care
gardening (weeding, raking)
complete cleaning
Additional skills
Availability calendar

| | Mon | Tue | Wed | Thu | Fri | Sat | Sun |
| --- | --- | --- | --- | --- | --- | --- | --- |
| 6 - 10 | | | | | | | |
| 10 - 14 | | | | | | | |
| 14 - 18 | | | | | | | |
| 18 - 22 | | | | | | | |
| 22 - 6 | | | | | | | |
Jane C. has also other profiles: