Ladislav B. - Senior and Disabled Care
2
PREMIUM
65 years
6+ years of experience
5.00 - 15.00 €/hour
93% response rate to messages, 9 hrs average response time
Speaks

Slovak language, Czech language, Hungarian language, German language, Polish language, Russian language
List of localities where he/she works

Slovakia
Maximum number of seniors or disabled

2
Tolerates pets

yes
Smoker

no
Provides social services under Act No. 448/2008

yes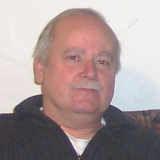 Average profile rating

2

Rating's comments from households:

Anthony P.,

november 2020

Ladislav je človek, na ktorého sa dá spoľahnúť. Počas doby čo u nás pôsobil nemal problém s ničím a to vrátane v nočných hodín. Pracoval ako stroj a to vo dne či v noci. Vždy keď sme prišli na návštevu celej rodine vyčaroval úsmev na tvári a jeho rozprávanie človeka vtiahne do príbehu a nemôže sa dočkať kedy ho uvidí znova. Vždy nás naplní pozitívnou energiou. Je nesmierne ochotný, nápomocný, vtipný a bez neho nevieme ako by sme to zvládli. Lacka odporúčame všetkými desiatimi a veríme, že v budúcnosti nájde rodinu, ktorá si ho zaslúži nakoľko on si zaslúži iba to najlepšie !

Ladislav je človek, na ktorého sa dá spoľahnúť. Počas doby čo u nás pôsobil nemal problém s ničím a to vrátane v nočných hodín. Pracoval ako stroj a to vo dne či v noci. Vždy keď sme prišli na návštevu celej rodine vyčaroval úsmev na tvári a jeho rozprávanie človeka vtiahne do príbehu a nemôže sa dočkať… Show more
Experience description

Šiokospektrálne životné skúsenosti. Komunikatívny a empatický kutil, vzdelaný. Vodičák samozrejmosťou. Záhrada, zvieratko v dome - žiaden problém. Vek klienta nie je rozhodujúci, ale zdravotný stav a potreba pomoci, prípadne osobnej asistencie v širšom rozsahu. Poskytujem komplexné služby,varím, pečiem, hygiena v prvom rade/ prevencia proti corone ! /, poskytnem dopravu osobným autom v prípade potreby, čiastočne fyzioterapiu, akupres. , manikúru. Nemám problém s nočnými alebo 24 hodinovými službami, prvoradá je pre mňa spokojnosť klienta, čo je pre mňa viac ako práca. Samozrejme, že pricestujem, s najbližšími a klientom odkonzultujem všetko potrebné. Rád pomôžem aj mladšiemu muzikálne a výtvarne nadanému človeku. Osobný kontakt a absolútna dôvera sú pre mňa prioritné.
Zjednávatelia, ktorých zaujíma vopred iba výška odmeny a nie odbornosť nech kontaktujú iných, keby som to robil len kvôli peniazom, tak nepôsobím na Slovensku ! Som na "voľnej nohe" s oficiálnou registráciou na daňovom úrade. Odmena je vecou dohody obidvoch strán, záleží na náročnosti práce, počte hodín za deň a od ekonomických možností rodiny. Niekedy robím také maličké zázraky, skúsite - uveríte, neobanujete ! Hlavu hore " nikdy nebolo tak zle, aby nemohlo byť lepšie !" a to je moje krédo pri práci, pretože viera vo vyliečenie uzdravuje.
Frequency of caring

regular visits every day
more than 2 visits per week
irregular visits
work on shifts
Carries out the following usual activities

common cleaning
grocery shopping
preparing and serving meals
washing the laundry
monitored walks
taking care of pets
care during acute illness
monitoring
providing first aid
providing a car
Performs the following professional activities

helping with personal hygiene
help with dressing
supervised walking
positioning
accompaniment to doctor's visits and to offices
oral administration of drugs
Additional skills

singing
playing a musical instrument
art and crafts
sport and coaching
Availability calendar

| | Mon | Tue | Wed | Thu | Fri | Sat | Sun |
| --- | --- | --- | --- | --- | --- | --- | --- |
| 6 - 10 | | | | | | | |
| 10 - 14 | | | | | | | |
| 14 - 18 | | | | | | | |
| 18 - 22 | | | | | | | |
| 22 - 6 | | | | | | | |