Maria L. - Tutoring
1
25 years
6+ years of experience
10.00 - 25.00 €/hour
Waiting for the first message
Speaks

Slovak language, Czech language, English language, German language, Russian language
List of locations where he/she works

Bratislava
Curriculum level

elementary school; middle school
Max. number of pupils

6
Tolerates pets

yes
Smoker

no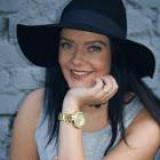 Experience description

Angličtinu využívam vo svojom každodennom živote, pretože som študovala v USA, Lotyšsku, následne v Rakúsku a momentálne pôsobím v Bratislave. Moje jazykové skúsenosti a vedomosti som využívala a odovzdávala všetkým vekovým kategoriám. Som veľmi zodpovedná, uplaťňujem individuálny prístup a rešpektujem potreby klienta. Rada doučím v mieste bydliska alebo cez Skype.

I use English language in my everyday life as I studied in the US, Latvia, and then in Austria, and I am currently in Bratislava. I have used and transferred my language skills and knowledge to all age categories. I am very responsible, using an individual approach and respecting the client's needs. Tutoring could take place at home or via Skype.
Frequency of tutoring

regularly
irregularly (preparing for entrance exams, monitoring)
Place of tutoring

in the place of the household residence seeking a helper
at helper's place (service provider's place)
Tutors the following subjects
Can give help with

dyslexia
dysgraphia
dyscalculia
hyperactivity, attention deficit disorder
Additional skills

singing
dancing
art and crafts
sport and coaching
teachers' training education, work experience
Availability calendar

| | Mon | Tue | Wed | Thu | Fri | Sat | Sun |
| --- | --- | --- | --- | --- | --- | --- | --- |
| 6 - 10 | | | | | | | |
| 10 - 14 | | | | | | | |
| 14 - 18 | | | | | | | |
| 18 - 22 | | | | | | | |
| 22 - 6 | | | | | | | |